At the heart of our expertise in industrial IT.
B2C Engineering also develops supervision solutions in order to offer you a better control of your data.
We rely on a reinforced expertise of recognized brands: AVEVA, Siemens, Rockwell, Schneider… Our skills are backed up by certifications and the search for a level of excellence from our partners.
Whether it is in the acquisition, centralisation and analysis of your data, in the implementation of supervision solutions (HMI, SCADA) or in the management of alarms and production recipes, discover our technical skills through projects carried out by our Belgian, French or Luxembourg teams.
Zoom in on a project in Automation and Industrial IT for one of our clients in the pharmaceutical sector.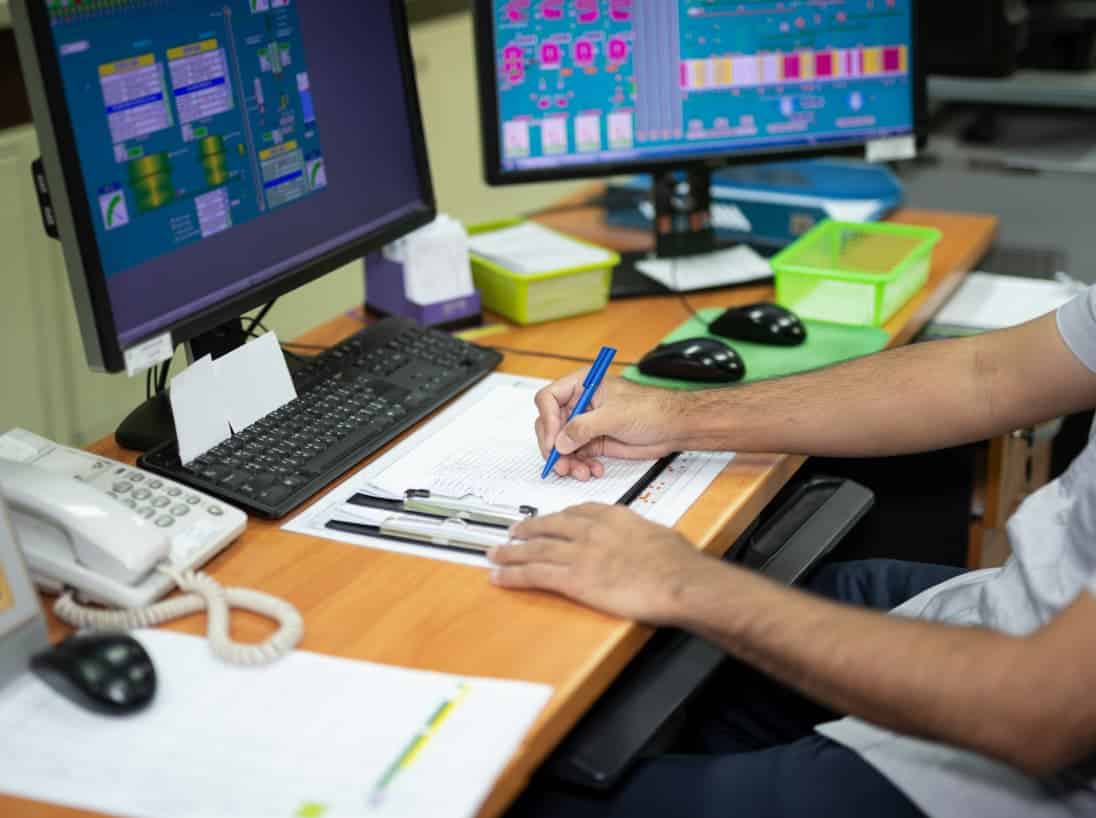 Description of the project
Our team worked on a Belgian pharmaceutical site. For this project, B2C had to integrate 2 new filtration equipments in an existing process.
These two new equipments are equipped with the following automation components:
An IW7 panel with an application developed under Siemens WinCC 7.3
A Siemens S7-1500 PLC developed under TIA Portal
Two existing components had to be modified:
A global supervision, developed in AVEVA System Platform, which currently allows the acquisition, display and processing of production data. This solution had to be modified for this project.
An existing reporting solution that allows the consolidation of production data.
B2C Engineering is responsible for :
The drafting of basic and detailed design documents (SDSD and Interface List),
The development of the PLC programs (Siemens S7-1500) and of each local HMI (WinCC),
The integration and structuring of the filtration data in the existing AVEVA System Platform solution, the data returned are:

Critical measurements
Critical alarms
Production data
Audit Trails

Modification of the batch report including alarms and audit trail data,
Drafting of validation protocols (Process, AMS, Data Integrity and equipment integration checklist),
Commissioning, functional tests and drafting of validation protocols.
The objectives of the assignment were met:
Compliance Data Integrity
Batch report used as part of the final batch report (BatchRelease)
You can find all our expertise on our page dedicated to industrial IT.